Last day at CANDDi: 3 things I learned about digital marketing
Today is my last day at CANDDi.

I've had a pretty good run. Over the last 2 and a half years, I've produced content which explains how exactly CANDDi identifies people... and also why Gandalf would make a great Marketer.

But even with the attention-seeking ego of someone who writes for a living, I won't kid myself by thinking anyone wants to read a self-indulgent post chronicling my time at CANDDi.

Instead, I thought I'd write about something that may actually provide some value... So here are the three most valuable things I've learned about Digital Marketing during my time on the job.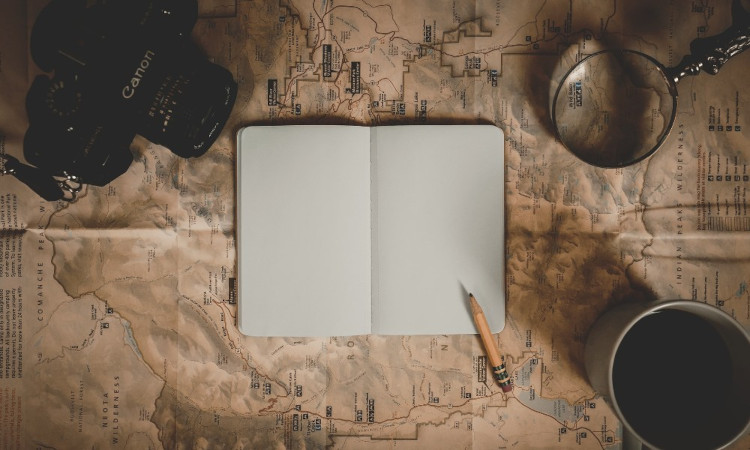 1. Stop writing for other writers
When I first started writing blogs and marketing material for CANDDi, I made the mistake of confusing clever copy with good copy.
Long, flowery sentences full of big words are fine… but short, puchy copy is better. In my first week, our now-Chairman Malcolm proofread everything I wrote. He took one look at my work and pointed me towards the Mark Twain quote: "Don't use a five-dollar word when a fifty-cent word will do".
The truth is, in the world of B2B you're writing for a busy-as-hell audience who want the fastest possible route to valuable information.
Once I'd suppressed my ego and began writing in a more direct manner which served this need, our conversion rates significantly improved.
It took a while to learn how to strip back my writing and yet still keep things engaging, but looking back, it's probably the most important skill I've learned in the past couple of years.
2. Go with the data, not with your feelings
Here's my digital marketing experience in a nutshell: Writing stuff is fun. Measuring stuff is boring.
But every single time I've taken shortcuts in the testing and measuring portion of the role, I experienced a truth which completely overshadowed everything else: marketing without measuring is a one-way-ticket to immense frustration.
Let's take email marketing, for example. It's all well and good sending out regular email blasts, taking a quick look at your clickthrough rates, and calling it a day.
But only when using CANDDi to see the quality of those clickthroughs (which pages they looked at, how long for, etc.) could I truly understand how effective the campaign was.
Another example is the first-touch marketing sources of our conversions. Sometimes it takes a good 3 or 4 visits to our website before a prospect signs up for our free trial. Let's say that the 4th visit came about as a result of an email campaign… but what about the first? What if it was an older campaign which I'd assumed got no results?
Without using CANDDi to accurately track the marketing source of every visit, it would be very easy to miss vital information about the real impact our campaigns are having.
And if you aren't measuring impact? You might as well be shouting into the void.
3. Content should help, not just sell
Email marketing was our primary means of acquiring new customers when I started at CANDDi. Two and a half years later, it still is.
But one thing I learned is that just because the primary goal of email marketing is customer acquisition, that doesn't mean we need to go in with the hard sell from the get-go.
At the beginning, the marketing emails I wrote spoke only of CANDDi, and the value we can provide for customers. Our most recent campaign, in contrast, doesn't even mention CANDDi.
Instead, we offer our free guide "4 Steps to Drastically Improve Your Cold Outreach", and invite prospects to download it and start getting value from Day 1.
Of course, it wouldn't make much commercial sense to create content which only serves your prospects, either. The idea is to create the kind of content which both provides value for prospects while qualifying them at the same time.
Our cold outreach guide is also a good example of this. Businesses who do a lot of cold outreach tend to be the types who get loads of value out of CANDDi because of our ability to identify the individuals who click through, even if they don't respond or convert. So if someone downloads our cold outreach guide, it's a pretty safe bet they'd be a brilliant customer.
The bottom line is, acquiring new business is always a two-way street. Approaching your busy prospects without providing them with an immediate benefit simply isn't enough in the saturated digital marketplace of 2021.