An Introduction to Email Marketing
Although social media is on the rise, a recent report by McKinsey & Company shows that email marketing is 40x more effective than any social media channel.

To top it off, the same study suggests that when you reach out to your prospects via email, the buying process will complete 3x faster than other social outreach.

With that in mind, it only makes sense to make sure you're getting your email marketing right.

Although it's been such a staple in our marketing armoury for all these years, it can be a tricky thing to get started.

We've put together an introduction into how to get the most out of your email marketing, and how to make sure it's the right thing for you.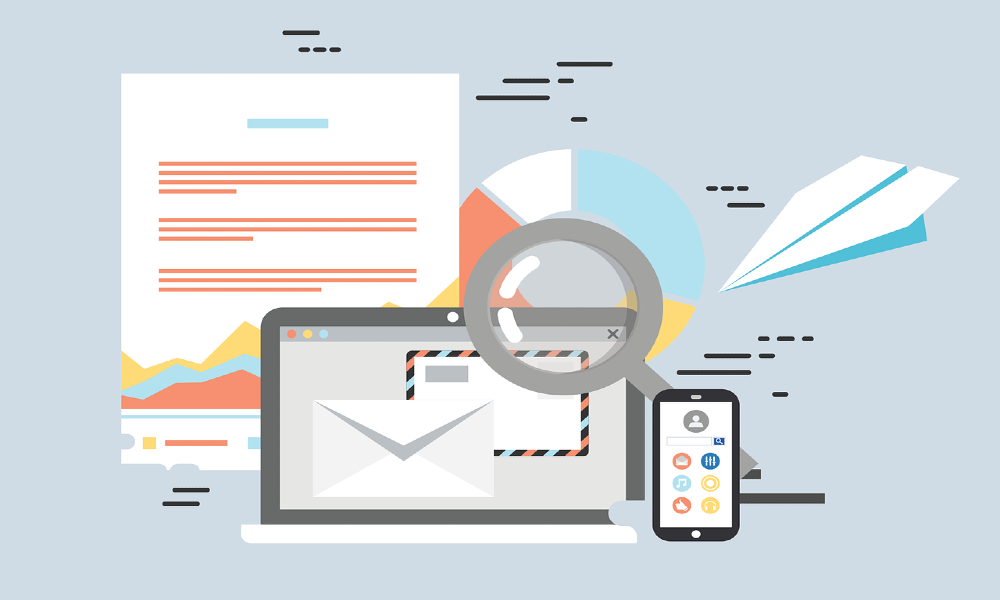 When should I use email marketing?
One of the great things about email marketing is its flexibility. Whether you're looking to onboard new customers or reach out to your existing ones, there's always something you can pull out the bag with an email campaign.
Most commonly, compiling an email list would be used for sales tactics such as customer engagement & acquisition, lead nurturing and brand awareness.
By doing so, you can send out a range of campaigns that target specific customers or focus on achieving a specific marketing goal, regardless of the size of your business.
At the end of the day, email marketing is no different to any other marketing strategy. It's all about communicating effectively with your customers, but the difference is in the benefit to you and your customers.
What are the benefits?
It's proven email marketing can deliver the highest ROI out of all other digital marketing, whilst also being the easiest to implement.
This is because your emails have a greater chance of actually being seen. They target specific customers regardless of their positioning in your sales funnel, pinning them down to one simple message.
Emails will also sit in an inbox until they're read. Social media posts and blogs can easily be missed by your target audience for a whole host of reasons. Many of which you can't control.
Don't worry about time or expense either. Sending an email campaign is relatively inexpensive, and completely free if you build your own lists and use free automation campaigns.
This makes it easy to maintain and monitor, ensuring you can always find a solution that's tailored to your business.
How to get started
Getting an email marketing campaign up and running is not as difficult as it may seem. But it is important to treat each campaign separately, ensuring each one has a specific goal in mind.
For example, is this campaign meant to drive sales? Do you need better customer engagement? Or do you have a bunch of warm leads that need nurturing?
This is important as you can only measure the success of each campaign if it has a specific goal. How else would you know if it was working or not?
Step 1
Decide on what type of email marketing you're going for. This planning needs to include the type of copy, any follow up sequences, calls to action and landing pages.
Also ensure that your design is optimised for both desktop and mobile, as more than 30% of email messages are opened from a phone. You don't want any glitches to put them off!
Don't forget to regularly test throughout this process too. There's nothing more embarrassing than a personalisation or spelling blunder.
Step 2
Once you've decided on this, you can then start to put together your list of recipients.
The safest way to build your list is via a subscription form on your website, which you can also promote via your social media channels.
You can also use tools like LinkedIn Sales Navigator to compile a list of prospects, which can be enriched by other tools to pull out individual email data.
You can also buy email marketing data if that would work better for you! We have a guide on how to buy the most effective data, and is it okay to do so.
Whatever you decide, remember that email marketing should always be viewed as permission-based marketing. Always include an unsubscribe option in each email you send or you could end up in some hot GDPR-related water.
Step 3
You'll notice that you've got thousands of names in your email list by now, so this is a good time to start segmenting.
Segmentation is the process of taking your full list of email addresses and breaking it down into smaller lists. You can split your recipients by their position in the funnel, geography, industry or pain points.
There's pretty much an infinite number of variables you could use, but it's best to start off with just one or two to avoid any confusion.
The benefit of doing this is that you can send a more tailored marketing approach to the right customers, at the right time, which will ultimately result in better conversion rates.
Once you've got this sorted, you're ready to send!
Step 4
Now that your emails are out there in the world, it's time to look into monitoring their engagement.
Like any other type of marketing, the success of the campaign will depend on you analyzing what works, and adjusting future campaigns accordingly.
To help you with this, CANDDi has a Gmail, Outlook and bulk email marketing plugin that can give you a greater insight into who's opening your emails.
Not only will you know if you've been left on read or not, but you'll also see who's clicked on any links or attachments within your email. This means they'll then become identified in CANDDi, and we'll recognise them on any of their future visits.
The good thing about this is that you'll no longer lose sight of your email chain. Too often do markets press send on a campaign and then never really know where their leads end up.
Once a prospect has clicked through your campaign, CANDDi will show you exactly how they landed on your site (so you'll know which of your marketing efforts is working) as well as what other pages they looked at, and how long for.
This will give you a pretty good idea of buying intent, allowing you to follow up with an even more specific pitch.
Sound good? Why not try our 30-day free trial alongside your next email campaign to see what results we can deliver for you.