Our LinkedIn post was top 0.5% for engagement - here's how
Last week, we had a post on LinkedIn that did pretty well.

Now, we're not social media experts (we're far too busy identifying your website visitors!) but we have learned a thing or two about engaging content over the years. In this blog, I'm going to share 5 general tips to creating LinkedIn posts, and how they specifically apply to the successful post in question!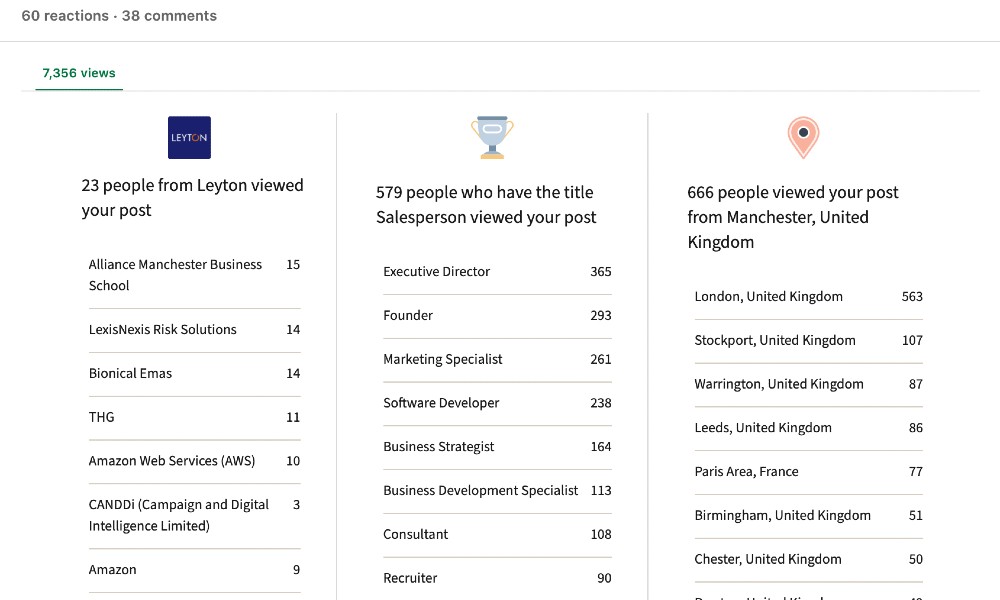 Pick the right topic
LinkedIn isn't instagram. So before you open your app to post a picture of your honey oat-milk latte, try to think of something worthwhile to share with people.
It may be advice, or a useful experience you've had recently. In our case, we decided to run a series of posts in which we compile quotes from sales and marketing influencers. The value we provided wasn't just in the curation of these quotes, but in the hand-drawn portraits of each influencer that I added to each post!
The other main contributing factor to this particular post's success was the somewhat controversial statement it made. The quote stated "The leads aren't shit, you're shit", which purposely sparks the debate about the relative roles of sales and marketing in closing business opportunities.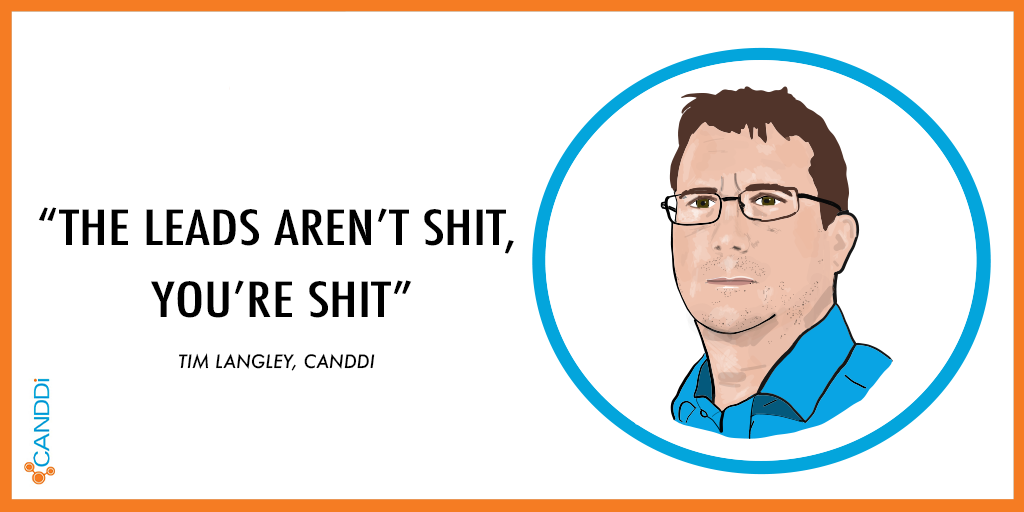 Tag people in your posts
As we'll discuss in some of the later tips in this list, engagement is a big part of getting your posts noticed on LinkedIn. And what better way to kick this off than to tag people in your post to get the conversation going?
Now, to be clear: we definitely don't recommend you just tag a long list of people in your posts for no reason. The tagging has to be relevant and natural; you're starting a conversation, not spamming your connections to use them for artificial engagement!
Get quick engagement
The LinkedIn algorithm is a closely guarded secret. It's right up there with the most elusive mysteries of humanity, like the Bermuda Triangle or KFC's 11 herbs and spices.
That said, it seems like getting quick engagement on your posts gets them shown to more people (at least for now!).
That's why every time we post, we notify the rest of the CANDDi team in Slack and ask them to give it a like within the first 5 minutes. Comments are even better!
Keep the conversation going
This one's pretty simple: when someone comments on your LinkedIn post, you comment right back.
For starters, it's just a nice thing to do. LinkedIn is all about connecting with people, and having an interactive presence on social media makes you (or your brand) more attractive to prospects.
Posts with lots of comments will reach more people, who will hopefully also comment, which will then cause your post to reach even more people, who will then- you get the idea.
Be funny
Let's face it, LinkedIn can sometimes feel like a hellish landscape of recruiters and success porn. But that's actually something you can use to your advantage.
Since people can only hear so many "Last year I was homeless and now I drive a Lamborghini" stories, a bit of humour can really cut through the noise.
So make it funny, relatable, or otherwise interesting, and you stand a real chance of getting noticed. Remember: people love stories. It's how we connect with each other!