6 tools you need for better sales engagement
Unless you're some sort of sales wizard, it takes multiple conversations with prospects before they can make a purchase decision.

Whether your strategy includes email follow-ups, phone calls or offering trials and demos, each touchpoint gets you one step closer to closing the deal.

Each step used to move your leads through the sales pipeline is known as sales engagement.

But as we know, sales engagement takes time. So what if we told you we can make this a little easier for you? We've put together some of our best sales engagement strategies and the tools you can use to optimise your chances of winning the sale.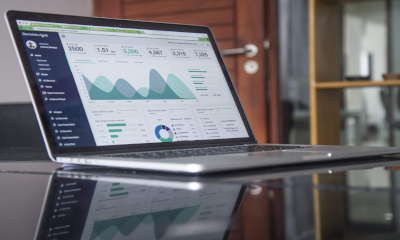 1. Optimising inbound leads
The first landing point for each inbound lead is usually through your website. This might look like an enquiry form, lead magnet, or chat bot.
The next step comes from your sales team, as they'll follow up with a call or email to try and gage/ deepen their interest. But we all know that this can often lead you on a wild goose chase.
It's not uncommon for prospects to have found a spare hour in their day for a bit of research and might start poking around for a free trial, brochure or anything else you might have to offer. Then after that, you'll notice they've disappeared off the face of the earth and you have no idea why.
With website visitor tracking tools like CANDDi, you're guaranteed to have full visibility over where your leads have come from, and where they're going next.
You might be wondering why this would be necessary when you already have their details from their initial enquiry. But what happens next?
CANDDi drops a cookie on each piece of individual hardware that lands on your website. Allowing us to monitor their journey across your site, and more importantly, notify you when they've made a return visit.
This can save your sales team a whole bunch of time from the get go. They can start to accurately prioritise their prospects in order of most engaged to least engaged, speeding up the sales engagement process entirely.
2. Automating certain processes
To get good engagement, you need to stay hot on the press. So it helps if you've got some software that can take the hassle out of this for you whilst maintaining a level of effectiveness.
The best way to do this is of course through some automated email sequences.
You can tailor these per customer profile too, so you don't have to miss out on quality. It just relieves a little bit of brain power. Good tools for this are the likes of Woodpecker, but you can also schedule sends through your Gmail account too.
It's also a good idea to let technology help you sort out your lead assignment/ scoring too.
Lead assignment includes the handing your beloved leads over from the marketing team to sales, and the choosing who's going to own the lead.
It might sound like nothing since it's something you do every day. But that's the point. Think of the process you carry out multiplied over hundreds or thousands of leads a year. That's a massive waste of time and resources.
Not to mention that an inefficient passover between marketing and sales can even allow some leads to slip through the cracks!
Tools like CANDDi, Pardot and CRM integrations with Salesforce and Hubspot can really help you out here.
3. Real-time analytics
This one is a no brainer. How can you even understand your sales engagement if you're not using metrics to measure it? If you don't know the basics, you can't improve.
There's a plethora of analytics tools available these days, all with their own type of specialism. Google Analytics is a free tool that gives you everything you need to get the most of your sales engagement.
To take it a step further, CANDDi can not only show you the details of your web traffic, but your marketing analytics too. You'll know which of your campaigns are working as we can show you how your leads got to your site in the first place.
What measures engagement more than that?
However if you're a newbie to analytics and you're not sure where to start, monitoring metrics such as email open rate, time taken to convert, click through rate etc. will give you a good idea of how well your sales engagement strategy is working.
If it's not working, at least you'll know what needs to improve. Sometimes that can be the most important learning curve of all.
4. Maximise reviews
Speaking of improvement, it's always best to hear it straight from the horse's mouth. Your customers.
Make a system where you can clearly analyze your sales engagement strategy. This should be focused around organising and testing new ideas.
If you're confident in what you're seeing already, it doesn't hurt to make a few tweaks based on the data you're collecting. You don't always have to reinvent the wheel, but not changing anything will leave you stagnant.
There's a list of the best review software for B2B companies that you can use to help gain useful feedback from the people on the receiving end of your sales strategy. When gaining reviews though, it's a good idea to ask the customers you have a stronger relationship with. This will avoid any awkward or forced conversations.
There's also stuff you can do internally too. Why not meet with the team every quarter to discuss the sales engagement data you've collected in this period of time.
It's handy to always have a varied set of opinions on this, so extend the invitation beyond the sales & marketing team.
With a structured process for making improvements, you'll make sure your team is always engaging productively with prospects.