How to write better opening lines for your emails
Have you noticed that your email campaigns aren't getting the results you wanted? It probably boils down to your opening line.

We all pay so much attention to making a catchy subject, we forget the opening lines are just as important.

In fact, the whole of your email is important, but a good email follows a strong CTA pattern. The subject needs to lead the reader through to the opening line, the opening line to the main paragraph, and so on.

So if your email campaigns aren't converting, there must be a problem at the start.

Let's have a look at some of the best (and worst) ways to open your marketing emails.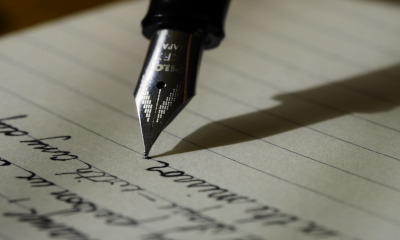 Put your customer first
Think about how many emails there are landing in your customers' inboxes each day. There are over 200 million emails sent and received everyday, so there's no surprise you have to work hard to catch their attention.
To do so, you need to put your customer first. What is it they need? Are they looking for anything in particular? Make sure you address this straight away.
It might seem pushy to just get straight to the point, but time is precious! If your value proposition doesn't grab their attention immediately, you can guarantee your email will end up in the bin.
A good way to make this happen is by segmenting your email marketing lists. Group together similar types of prospects such as those in the same industry, companies facing the same problems or even by geography.
Anything that allows you to get to the nitty gritty and offer a specific solution to their problems will work wonders.
Don't overdo it on the niceties
We're definitely not advocating rudeness! But the whole 'I hope this email finds you well' or 'How was your weekend?' can be a little tripe, especially in this current climate. Who wants to talk about their 14-hour Netflix binge? Absolutely nobody.
Instead, try something a little more positive.
Have you ever thought about 'You're going to love this!' 'Look at what we've got for you', 'It's the moment you've been waiting for!' They might seem a little out there, but isn't that the point?
It's important to remember that you've got 2 seconds to catch your reader's attention. Your opening line will be the snippet of copy they see before they decide to click through, or delete.
Something that's a bit out there will stand out from the thousands of other emails you're competing against. That's all you need to get your message across.
Once you've captured their attention, that's when you can start to back up your exciting prospal with true value and facts.
If you're interested in more tips for the rest of your email marketing, have a look at our most effective email campaigns.
Shift the focus
Too many marketers fall into the trap of getting hung up on what it is they're selling, rather than who they're selling to.
That might sound daft, because obviously you want to sell your company, but you need to shift the focus on how your product/ service can help your customers. This is very different from selling your product/ service on it's own.
This can be as simple as changing 'we're excited to announce', 'we've made a few changes' to 'you'll be glad to know' or 'you're not going to believe this!' as when we put it frankly, your customers don't care about you specifically.
They care about their time, efforts and budget. Which goes back to the idea of putting them first.
If you do this, you're more likely to convince them to open your emails as it shows you have a shared interest in their problems.
Personalisation still goes a long way
Is it just me or does seeing your name on things never get old? If you're wanting to catch someone's eye, this is a sure fire way to do it.
Just be careful you execute it right, though. It can get a little awkward if you're sending out 'Hi, [first name]'… we've all done it.
But the most important thing is that this element of personalisation starts to build that rapport. Steli Efti at Close.io says that customer success starts way before conversion, and we couldn't agree more.
Opening yourself up for a relationship with your prospects increases your chances of them clicking through your email. Why? Because it establishes a sense of trust.
You're engaging with your readers on a personal level, making them feel important to you, also reinforcing the idea that you're putting their needs first. Who needs to know about your sneaky sales agenda?
Ultimately, crafting the perfect email is hard. There's no one size fits all approach to email marketing as every customer is different, but if you follow these basic rules of thumb, you can't go too far wrong.
If there's more tips you've learnt along the way, we'd love to hear from you! Get in touch at help@canddi.com