What should you look for when buying a SaaS product?
Knowing what to look for when you're buying a SaaS product can be tricky.

How can you evaluate something that's not even tangible?

This makes it more important to do your research.

It might seem daunting at first, so that's why we've put together a list of the top tips for buying SaaS.

Take it from us, it's what we do after all!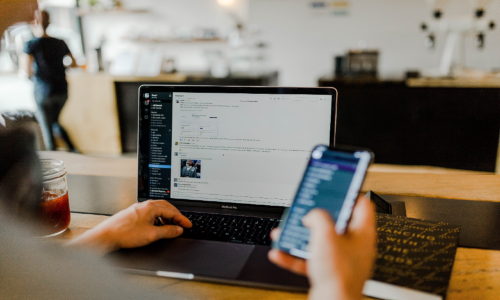 Will it problem solve?
This might sound obvious, but you'd be surprised by the rash decisions people make when they can't physically see what they're buying.
Would you buy an extra computer your business didn't need? Probably not. So why would a SaaS product be any different?
But it's understandable. Whether it's an email marketing platform, lead generation software or cloud service, things can get a little technical.
Sometimes our fellow techies forget not everybody understands the lingo. This leaves websites full of jargon, all of them battling it out to be the best turbocharged digital solution.
But what does that even mean?
To combat this, make sure you have a clear understanding of your business' pain points.
Think about what you've currently got in place. What's working? What could be better? What's missing? From this, you can create a list of must-have features to help get you there.
If the SaaS product you're considering doesn't stack up to your list, it's not the one for you.
Will there be downtime?
Unless you're some type of genius, you won't get to grips with your SaaS product straight off the bat.
Most solutions require onboarding to show how to get the most out of the software. This means your teams will need time to get used to the new way of working.
It's important to factor in how long this will take and how thorough the training will be. You don't want to end up never seeing full value because you can't use the product effectively.
So, one of the first questions you should ask is what training is available initially, and is there refresher training if needed?
Once you know this, you can decide whether the cost/ length of implementation is justified by the benefits.
What about support?
Just because a company offers a fantastic onboarding programme, you need to ensure this is continued throughout your lifecycle as a customer.
Larger companies often slip you on the back burner once they've secured your custom in order to jump right back into their sales funnel.
But that's not helpful for you.
Before buying a SaaS product, ensure that you both understand and are happy with the responsibilities taken on by the vendor.
The support your SaaS vendor should provide can be defined in a service level agreement (SLA).
Is there an out of hours? What happens when there's a technical problem? All important things you should know.
How secure is the product?
With more and more of us working from home permanently, it's no surprise that cybercrime is on the rise. A sad, but true fact.
This makes security a top priority. Before diving into the product, have a look at the business' security and privacy policies.
You need to establish a trusting relationship for this to work, so don't be afraid to ask questions about their infrastructure and get to know the actual vendor themselves.
GDPR is also a biggie, not just for you, but for your customers when using their SaaS platform.
If you want to know more about the practicalities of online data privacy, we've got you covered.
Is the business trustworthy?
At the end of the day, business is all about trust. Would your customers give you their money if they didn't believe in you? No. So don't sell your business short.
Don't always go off their website's case studies. Nobody is going to publish a testimonial that's bad for their brand.
Of course these studies are useful, they show what the business can do to help you reach your goals. But they're not particularly useful when it comes to getting the full picture.
Give them a Google and check out their reviews/ forums. We all know customers aren't shy when it comes to giving their opinion, good or bad.
We've found it's often better to pay a little more for a product that comes with strong service and support, than a cheaper product armed with multiple negative experiences.
How flexible is the product?
Another thing to consider when buying a SaaS product is its flexibility. What's the point in investing into a solution that won't work with your current processes?
Look into whether the software will integrate with your existing systems, whether it's your CRM, email provider or marketing automation platform.
Also think towards the future. If you're looking to expand, will the service be able to support your growth? Consider the long-term goals of your business, and whether the software will work with you.
If the SaaS product is heavily feature-based, can you cherry pick what works best for your business? It doesn't make sense to pay for a full package when you only need one or two key features.
This flexibility is just as important when it comes to contracts as well as the product. How easy will it be to leave the product behind if it's not working out?
Let's face it, churn happens to the best of us. You need to know how you can end your relationship with the buyer and what the implications are of leaving.
Having a clear exit strategy at the start of your buying journey can help reduce the costs and stresses of a messy escape. You're welcome!
Conclusion
Implementing new strategies and systems in your business is always a bit of a minefield.
I'm sure there'll be plenty of other questions you'll find along your quest for a SaaS product, but hopefully our inside knowledge can give you the kickstart you need to make better decisions.
Let us know how the SaaS buying process has been for you! Have you got any other helpful tips?