How to create email marketing lists using LinkedIn
LinkedIn is the Facebook of the professional world.

It's a place for networking, connecting and sharing war stories, so there's no wonder it's one of the best sales tools for B2B sales teams.

Especially with the majority of companies resorting to some sort of home working, LinkedIn has provided a multitude of opportunities for lead generation.

Why? It's a bit more personal.

It also helps that most of LinkedIn's professionals keep their profiles up-to-date with contact details. At the end of the day, that is what networking is for!

So why not make the most of it and use this to source emails for a high-quality lead list for email marketing?

To see how you can source your own LinkedIn email list, check out our tips below.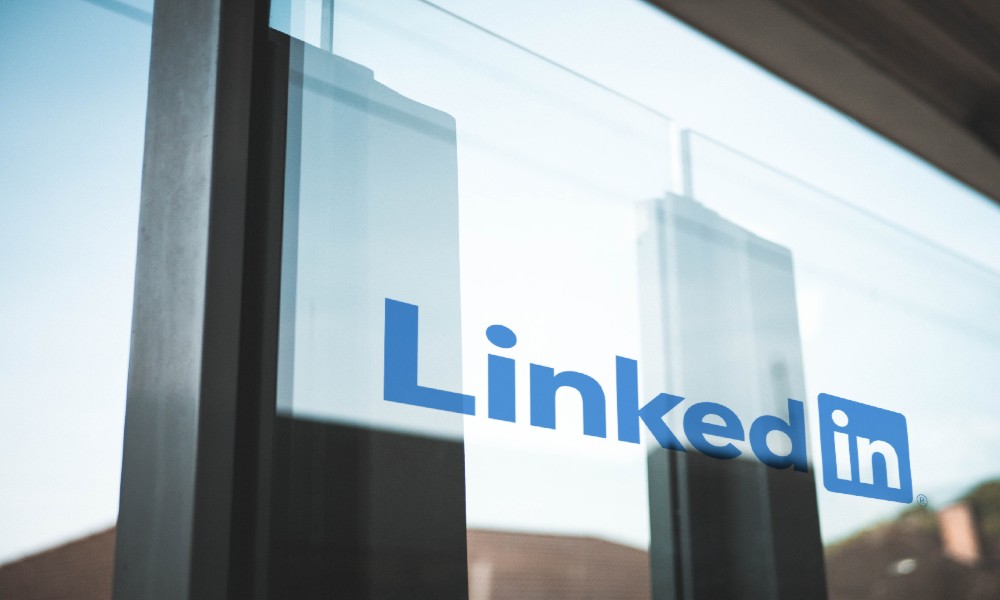 Use an email finder tool
LinkedIn is one of the best resources to access contact information for prospects you want to target.
To make locating the emails you want easier, try using an email finder tool. There's a number of tools available that can automate the process for you, ranging from completely free to up to £50 a month.
Email finder tools work by collecting email addresses that are linked to a website or social media platform.
Since this is done automatically, you can have the details you need in minutes. Saving you time that would otherwise have been wasted researching and organizing them manually.
To find the right email finder for you, check out this list of the top tools for 2021. We recommend you choose a tool that will verify the emails provided. This will improve your delivery, open, and response rates.
Try a Chrome Extension
If you don't want to commit to a full blown email finder subscription/ software, there are plenty of Email Finder tools available as chrome extensions.
Chrome extensions are much more accessible and often simpler to use. All that's required is the download and install of the extension from the Chrome Store.
After this, you're all set. You'll be able to access the tool whenever you need from your Google browser.
This is the perfect alternative if you want to avoid the potential downtime/ onboarding of a bigger email tool. However, you can rest assured that an extension will work the same way.
When you're browsing on LinkedIn, you can use the email finder extension to quickly find and extract the contact details you're looking for. This usually includes email addresses, job roles, company info and more.
Investigate your connections
This sounds a bit creepier than it is. LinkedIn is made for making mutual connections and reaching out to professionals like yourself.
This is a more long-winded approach, but an approach worth making all the same.
After researching your connections, make connection requests by using their profiles. Once you're on a connections profile, you can access 'Contact' info, but only if the person makes this visible to other LinkedIn members.
This will show all contact information linked to your chosen connection. You can easily click the available links to visit their page or feel free to directly contact them.
If their contact information is kept private, why not try sending them a private message instead? It might not be an email you needed for your mailing list, but it's not a wasted effort!
Enrich profile data
Once you've completed your research surrounding your potential leads and connections, you can take it a step further with a domain search.
Don't worry if you only have a personal and company name, this is still useful information to find their email from their business website. Sneaky.
So, you know their name and the company they work for, so why not search their business website?
Try using a special search query format when searching Google to find information from a specific website. When searching online, use the following format:
site:domain.com [firstname lastname]
site:domain.com [job title]
In doing so, your Google search will only bring up results for that website domain.
This is a much faster, more efficient way to search for the contact details in question. To verify their details, cross-check the details with the information found on LinkedIn and you've got your lead!
Run a more general search
We suggest using this method as a last resort as this will take a lot of work and time.
More importantly, your email campaign will result in a high bounce rate and low delivery/ success rate, as you know most of your emails won't be valid.
However it will be a more effective strategy if the company you're targeting uses a standard email format. This will allow you to predict other employees' email addresses.
To start, look at the website for the target company and locate the email addresses of any employee. Compare the email addresses you find to understand the format.
Next, determine how the first portion of the email address displays. This is anything before the @.
It's best to compare a few different emails for the business, as this will make sure they follow the same pattern. Once you identify a clear format, you can enter these variations for the contact you wish to connect with.
Use a website tracking tool
This might sound a little left-field, but hear us out. It's basically two birds with one stone.
Take CANDDi for instance. We can drill down into the actual individuals visiting your website by integrating with your digital marketing.
We have a special LinkedIn tool for this, too.
Rather than identifying a list of emails, snoop around on LinkedIn and create a list of potential prospects you'd like to reach out to instead.
You can just draft messages to send to your prospects complete with a CANDDi tracked link. Once your prospect opens your message and clicks on the link within it, they will automatically be identified within CANDDi.
This will allow you to follow their journey after the click. You'll know what they looked at, when they looked at it and how long for.
Not to mention, we'll run an IP lookup in the background so you'll have all of their company contact details at your fingertips!
You can then collect all of the emails CANDDi collects for your mailing list. And you'll also be able to tailor your copy for each prospect, as you'll have an insight into their online behaviour!
What more could you ask for?
If you'd like more information about how CANDDi and LinkedIn can work together, get in touch at help@canddi.com