Google Chrome's Privacy Plan Investigated by CMA
Back in February 2020, Google announced its plans to phase out third-party cookies on Chrome browsers.

This was pretty bad news for many website tracking tools, as most rely on third-party data as part of their software.

Google is now taking this a step further and looking to replace cookies completely.

The idea behind it is to stop advertising agencies getting hold of people's data online.

But what does this mean for you?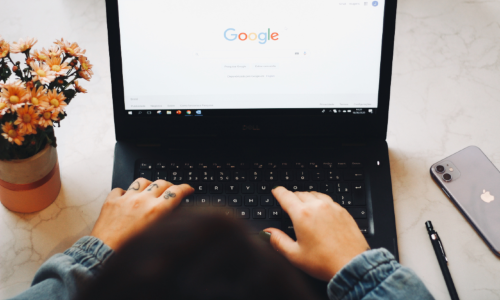 The cookie has crumbled
Cookies are the little nuggets of code that drop onto a website browser as a way of collecting and remembering information about its visitors.
They come in two forms, first-party and third-party.
Third-party cookies have long been at the centre of controversy. Their ability to collect information from a domain other than the one being used is seen as sneaky, and quite rightly.
That's why other browsers like Safari and Firefox have already blocked third-party data.
Google started to phase them out around a year ago now, but intends to go further by ending support for all cookies, except first-party ones.
First-party cookies are used by sites to track activity within their own pages.
This is what helps most of the website functionality you see today. For example, they're the reason your items stay in your basket when you're online shopping.
By replacing third-party cookies, Google is looking to give advertisers limited information that protects its browsers' identities.
The BBC reports that Google's Chrome browser is installed on more than 70% of computers in the UK. So, even if other web browsers don't follow suit, Google's changes will still be widely felt online.
What does this mean for my marketing?
The Competition and Markets Authority (CMA) are concerned this change could give Google 'too much power'.
How is this possible? Well, if their plans come to fruition, it's likely that Google will be responsible for how websites can monetise and effectively run their business.
With websites being one of a business' biggest source of marketing, this raises concern that companies in the business of advertising will be too heavily reliant on Google.
What the CMA wants to avoid is Google monopolising online commerce.
So, if you're using Google to market your business, expect some disruption. But also pay attention to other software you're using for your business. Do they rely on third-party cookies to store and collect data?
For many lead generation platforms, this is definitely the case. Cookies play a big part in the success of monitoring your website visitors' journey across your site.
While of course there'll be workarounds, changes to the way the software works will result in some downtime and teething issues. Yikes.
But not all is lost…
Can I maintain visibility over my website visitors?
Yes.
Not all website tracking softwares use third-party cookies to collect their data.
You'll be glad to know, CANDDi has always believed in cutting out the middleman. That's why we've kept everything under our control for the past 11 years, with the help from first-party cookies only.
The data we monitor is tracked only on our site, our tracking code and cookies won't follow you or your website visitors onto any other site.
You can rest assured your privacy is well respected.
Also, since we don't rely on any third-party data, we can ensure the information we provide is reliable, accurate, and in real-time.
How will this work?
I know what you're thinking, isn't Google Chrome looking to stop the tracking of individual visitor information?
Yes, but this is only the case for website tracking platforms that don't have the CANDDi difference.
CANDDi's cookies we use are our own (and they're first-party). This means CANDDi remains effective across browsers like Safari and Firefox where third-party cookies have already been blocked.
The cookies Google is looking to phase out are targeted at advertisers, whereas CANDDi cookies don't follow people to different sites, they only track visitors on our customers' websites.
So if you're interested in getting the entire picture about who is visiting your website, there's no better time to switch to a direct visitor tracking tool!