7 Changes in B2B Buying Habits and How to Address Them
It's no surprise that consumer buying habits are changing. One minute we're up, then down and inside out, so our customers (and even ourselves) have started to re-evaluate the way they think and behave.

So what does this new economic environment mean for your business? You've got to adjust.

But don't panic, we're here to help. We've rounded up the 7 biggest changes in B2B buying habits and how best to deal with them.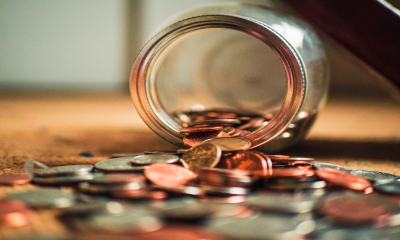 1) It starts with research
It might be stating the obvious but when it comes to dealing with change, the best thing to do is research. You want to identify the prospects that are willing to invest in new products during this weird downturn we're facing.
Just because companies are starting to adjust their budgets, that doesn't necessarily mean they're reducing spend. You need to be more strategic in targeting specific organisations.
Focus on companies in industries that aren't largely impacted by the current pandemic, you need to show compassion after all.
Use tools like CANDDi to help you figure this out. With our website tracking software, you'll gain full visibility of the visitors that are coming on to your site.
Our 'Streams' and 'tagging' features can filter through your website visitors to identify specific individuals visiting certain pages. Why not keep an eye over those looking at your pricing or products page. This is a pretty good indicator that they're in a good position to buy, so try reaching out!
And don't get disheartened if they show a bit of uncertainty at first, some of us need a bit more time to warm up.
2) Deliver a smooth and personal digital experience
Regardless of whether you love it or hate it, the world is going digital. Especially now.
Digital experiences have become increasingly important in the B2B buying cycle, with 61% of consumers preferring a self-service experience.
So if your customers aren't actually going to interact with your sales team at all, ensure you've got a seamless digital journey for them, with a little bit of personalisation for good measure.
Don't worry, it's not as tricky as you might think. Start by ensuring your website is optimised for mobile devices. Does anyone use a desktop anymore?!
Then continue to drive content that is relevant to their needs. If you're doing your research as advised in point 1, this becomes a whole lot easier.
You could also try adding features like our CANDDi Capture that you can tailor to suit a whole range of needs.
Sometimes it just takes a small action to make your prospects feel like they're being seen and understood. Deep, I know.
3) Have a comprehensive content collection
Since everyone likes to fend for themselves these days, a strong and valuable content set is an essential tool for your sales team.
Make sure you have content that addresses your FAQs and product support, as well as an about the team section or company history.
Not only is this a good learning source for customers, but also your salespeople. Accessible content is a great conversation starter and helps prove the value of your business.
4) Revamp your sales pitch
Repeating the usual probably isn't the best way to go forward right now. You need to think about whether you're striking the right tone?
If the answer is no, then have a look at our guide to perfecting your sales pitch and nurturing leads in the time of crisis.
After all, it doesn't always have to be about sales. Many customers just need a bit of reassurance that they're making the right decision.
If that's what you can offer, then do it! It might be worth talking to existing customers to gain some inside knowledge.
5) Present long-term value
We have no idea what's going to happen in the long-run so you need to help your buyers strategise their long-term spending. Make them realise it's worth their while.
Have your sales team understand how your product/ service can help prospects reduce long-term spend and maximise long-term value. Instead of banging on with the usual spiel about how amazing you are, make sure your prospects know how amazing you are for them specifically.
Obviously don't start lying, back up your claims and prove to prospective buyers what they could be gaining. Whether it's 100 more clients, 10% less yearly expenditure or a trip to Hawaii, the problem of upfront costs seem to disappear.
6) Don't forget about the purchase process!
Changing budgets aren't the only thing. Many organisations are rehauling the whole buying process.
For example, marketing executives might no longer get free reign over the company card, or there might be an extra couple of people involved in the decision making process now. Either way, you need to address them.
Assess which parts of your buyers' journey has changed and how you can support them better.
If there's new roadblocks in the way, you might need to streamline certain steps to alleviate this new stress. Don't pile on the pressure and encourage group discussions.
7) Address the elephant in the room… remote work
Most of us have moved into the office only to move back out again. But in most cases, your sales team can use this to their advantage.
It's a great opportunity to have frank conversations with stakeholders about the challenges they're currently facing and you guessed it, how you can help.
So it might seem like we're in a bit of a rut right now, but the B2B sales market can still succeed with these simple adaptations to their sales approach.
By acknowledging the new realities and tackling them head on you can really boost your chances of success.