7 B2B Email Marketing Tips for 2020
Email marketing. It's no surprise this seemingly evergreen marketing channel continues to be a popular way for B2B companies to reach out to prospects. Especially when you consider it has an average ROI of 3,800%!

If email marketing is part of your marketing strategy in 2020, here are some tips to help you drive up those conversion rates and really get the most out of your time and money.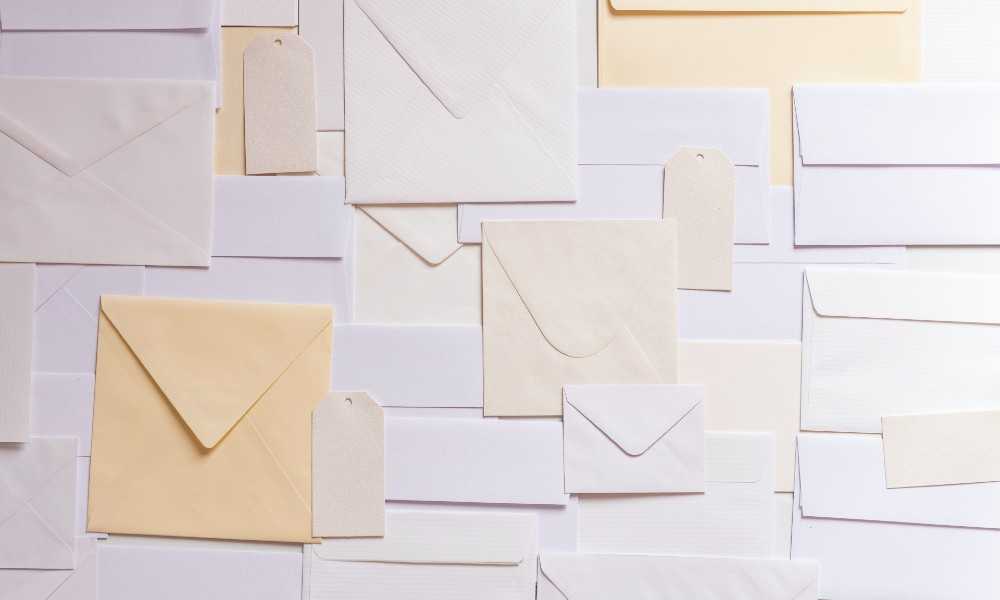 Subject lines are everything
It's an obvious one, but it's one worth repeating.
Your subject line will make or break your email marketing campaign. The key is to stand out from the countless other marketing emails your recipient gets every day.
This may be by outlining an exciting proposition or offer; it may be with humour; the key is to cause someone to stop scrolling and pay attention.
Here's the trade off though: don't create a grand promise with your exciting subject line that isn't delivered upon in the email body. That's a sure-fire way to annoy people and lead to unsubscribes or your emails being reported as spam.
Segment, segment, segment
The more you can segment your audience based on firmographics like sector, job role, and location, the more you can provide relevant email marketing.
This is particularly important if you offer multiple different services or products, as it goes without saying that different segments will be interested in different content.
That said, even if you only have one product, it's likely you have a few different use cases. Match those use cases to certain types of prospect, then segment your email data to reflect these distinct personas.
Personalization is key
People are, to put it bluntly, obsessed with themselves. As Dale Carnegie said, "There is no sweeter sound to one's ear than the sound of his name."
That's why wherever possible, you should use merge tags in bulk email campaigns to pull through first names and company names, so your correspondences read like an email from a friend.
Personalization doesn't stop there, either. Clever email marketing tech is always developing, and there are plenty of tools out there which can generate dynamic images. That means when your prospect opens your email, they'll be greeted with a personalized image incorporating their name, location or company logo.
Drop the marketing speak
"Hello there, Do WE have an OFFER for YOU?"
It's a bit much, isn't it?
People are bombarded with adverts full of marketing speak day in day out, so they can spot when they're being sold to a mile off.
The result is a target demographic who respond to such language with indifference at best, and annoyance at worst.
To avoid this, try to write the way you would speak. In fact, it's a good idea to read your emails aloud to test if it sounds natural and conversational.
Lights, camera, call to action
Every marketing email should have a clear call to action.
If you're sending cold emails, or emails to people near the beginning of their buying journey, this call to action is likely to direct to a piece of content to help educate your prospects.
In emails aimed at prospects who are in the later stages of their buying journey, a call to action which directs to a stronger conversion - a free trial sign-up, or quote request, for example - is likely to be more effective.
The idea with consistent calls to action is to take the interest generated by your email, and use it as momentum to nudge the prospect further towards a sale.
Emojis are your friend
Remember earlier, when we touched on the importance of standing out from other marketing emails?
Well, what better way to stand out in your prospects' inbox than with brightly coloured emojis in the subject lines of your email!
These do have a place in B2B email marketing, as long as you're careful not to overdo it. Remember to stay true to your brand voice, and use appropriate emojis that catch the eye and inject some character into your correspondence.
Use a tracking tool to convert more of your clickthroughs
Email marketing is a fantastic way to get prospects to visit your website. But aside from a list of people who clicked through to your website (which isn't always accurate, by the way!) you have none of the information you need to convert more prospects.
For every single prospect that clicks through from your email campaigns, CANDDi will show you:
Who they are
Useful information about their company
Every action they have ever taken on your website
From that moment on, CANDDi will recognize them every time they return. That means you'll know who is interested, and you'll know exactly what they're interested in. Find out more here!