To better connect with your prospects, you need to tailor your content to each of their needs. As a B2B marketer, this will be nothing new to you, but how well do you actually know your audience?

Normally, we start with identifying the potential pain points of your prospects, using this to offer a personalised message as to how your business can help them. This is a great place to start, but using the DISC model, you can get to know your customers even more.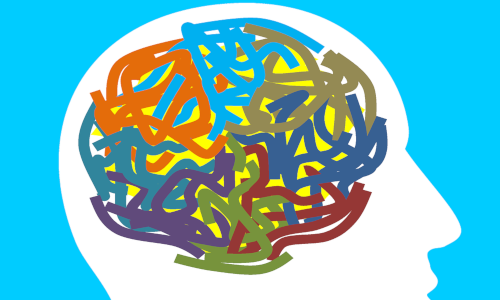 What is DISC?
DISC is a behavior assessment tool centering around four different personality traits - Dominance, Influence, Steadiness, and Conscientiousness.
But how will this help you understand your prospects?
You can use this tool to enable a better understanding of their buying behaviours on a personal level, allowing you to adapt your marketing messages and activities for improved engagement.
So, how can you identify the four key DISC personality types, and what is the best way to reach them?
Dominance
In other words, your sassy prospects. They're profiled as independent, decisive, (sometimes abrupt) and driven by their goals. When dealing with these customers, it's best to be quick and efficient.
Concise, fact-driven copy is the best way to grab their attention. As a more confident customer, they'll appreciate a willingness to take risks, and be impressed by emphasis on your previous achievements. You can't kid a kidder though, you need to back-up your powerful content with hard-hitting statistics. They don't care much for all your wit and charm, just get to the point. How? Try formats such as infographics, cheat sheets and short videos.
Influencer
9 times out of 10, these prospects will be your fellow marketers and content creators. Known for their impulsiveness, creativity, optimism (we need a lot of that, right?) and empathy, they prefer a more informal and interactive process. Keep it light and airy. There's no need for a dry business tone with these guys, so keep it upbeat and chatty instead. Basically, just talk to them like a normal human being. Remember to keep the focus on how your business is beneficial for their overall life experience, play on their emotions. Interactive content will do the trick, particularly quizzes and games. When this doesn't quite fit the bill, ensure any other content you use is people-orientated and relays a fun and engaging message.
Steady
Steady represents the careful and cautious buyer. They're reliable and value fairness, meaning they'll appreciate in-depth discussions with lots of detail. It's therefore vital to mirror their personality when talking to this type of audience, ensuring that you are consistent, thorough and thoughtful. Approach them from a supportive position with careful content that reinforces your argument. It's also key to highlight the ways in which your company will benefit everyone at their business, not just them. Given their tentative buying-style, offer them an extensive body of content. Where possible, show the personal side of your business. This could be through videos and demos, or even regular phone calls. As long as it seems direct and not part of a mass marketing strategy.
Conscientious
The majority of your customers will fall into this category. They're the logical, organised (most of the time) and risk averse type. They're often looking to make informed decisions meaning their preferred salesman will be armed with facts and figures. This means you should be precise, factual and detailed. Avoid an overly emotive style and use industry-relevant language to gain their trust. Even better would be to show them customer testimonials and any endorsements you might have. When trying to engage these customers, it's important to be thorough and patient. Include as much information as you can, short and sweet copy is a thing of the past! Also try linking to external sources that confirm everything you've said, just to be safe.
Whether you're looking to develop a deeper understanding of your market or just offer a more tailored approach to your sales & marketing process, see how CANDDi can make the most of your profiling strategies with real-time, actionable data on your website visitors.