10 Tips For Generating Better Leads
Whether you're in marketing or sales, better quality leads will help your business grow faster. It's just a case of finding them.

Sitting back and hoping for the leads fairy to deliver to you isn't going to work, so read these 10 tips and start taking action!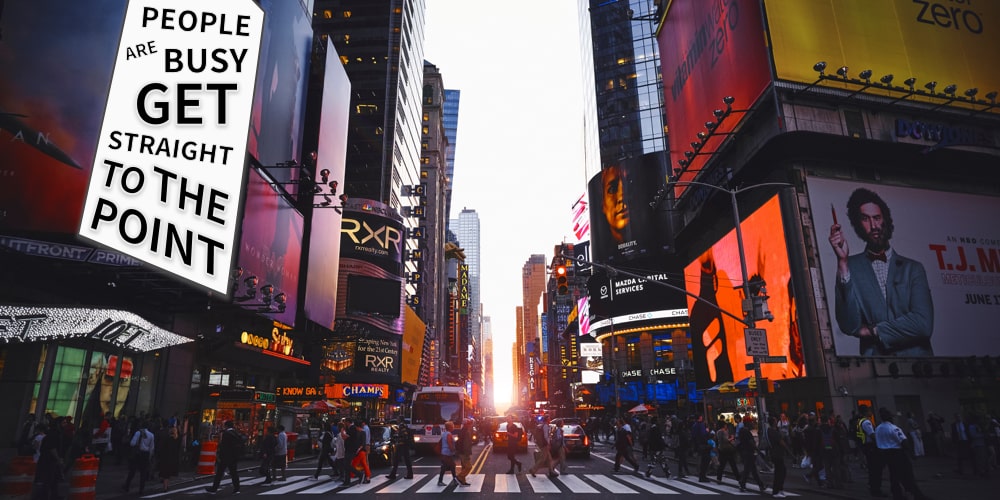 1: People are busy so get straight to the point
Visitors to your website are potential prospects. They will bounce right away if your value proposition isn't as clear as day from the get-go.
Use pithy sentences that enhance a user's experience, not more words to fill pages. And consider a bare-bones homepage that focuses attention on one action and your single most important value proposition. That way people won't leave your site without taking it on board.
2: Nurture every lead from the start
'Nurturing every lead from the start' doesn't mean your sales team should spend their time researching, emailing and calling every person you could potentially sell to. Remember, prospects will be at different stages in the buying cycle, and hence need different actions and incentives to push them through the sales funnel.
CANDDi nurtures every lead from the minute they find your offerings online, by setting automatic interventions to help make this process efficient.
Send returning website visitors who seem interested but haven't converted a pop-up asking if you can help, or email every person who downloads your white papers with further information.
CANDDi uses visitor identity as well as behaviour to help you make the right intervention.
3: Track the journey
It's important to know where every lead has come from. That way it's easy to see which referrers are generating interest from prospects and traffic, and which aren't performing. Re-allocate your resources accordingly.
Tracking leads' journeys through your site also lets you see where prospects are falling away. Improve the parts of your sales funnel that see the most collateral damage.
CANDDi Core displays the source of traffic for every web visitor that hits your site, and you can filter by referrer to get an accurate picture of how many, and what kind of traffic, each source is providing for you over time.
4: Squeeze more opportunities from every lead
You should look to make the most of your leads, and that means approaching every lead with the aim of multiple sales from the start.
A website visitor who is clearly interested in one of your products and keeps returning to view and read more, is a perfect opportunity for you to cross-sell similar or complementary offerings.
Never be pushy, but group leads and steer them in the repeat purchase direction when they are near to making a buying decision by showing them content about your other products and services on your webpages, and selling the benefits of cross-purchasing when they engage with you on the phone or via email.
5: Offer content people will really want
Your content won't generate leads for you if it's fluffy, self-serving or a glorified ad. Put time and effort into producing valuable content that addresses the problems your target audience is struggling with.
Video and audio are a great way to get new leads engaged if they're widely distributed, and text-based content should be direct and offer practical steps to solving specific issues for your leads. Generating leads through content is a strategy even the biggest brands are following, like Red Bull and its media house.
6: Track your content like it's on probation
Once you've created cool, valuable content and begun distributing it, it's vital to track views, clicks, and most importantly, lead generation from every piece.
Lots of platforms offer tools to allow you to see how well links to specific content pages are performing, such as Bitly and Buffer. Many social networks will also show you analytics for any ads you use there, like LinkedIn Ads. Using Google Analytics to set goals on specific pages on your website such as conversions or enquiries is another great (and free) way to improve your lead generation process.
Remember, you've got to track on a daily basis what's getting you clicks, and change strategy or replace lack-luster performance content. CANDDi shows you exactly what each lead and potential lead has done and how long they've spent on every page of your website – a priceless content evaluator!
7: Partner up with the big boys
Thought leaders, celebrities, commercial giants, even government agencies offer tremendous potential to help you gain audience reach and attention.
Offering your time to collaborate on a project or giving your product away for free in order to get a case study you can use on your website is a good investment. But more than endorsements, get your powerful friend to mention your firm and your offerings in their own content, such as a blog post directing their readers to your site.
Positive press and exposure from these kinds of partners has a much larger ripple effect than smaller firms and publications, and people will be more likely to both trust and listen to what they're saying. Make sure you approach potential partners with a valuable and worthwhile offer for them, give them something you know you can deliver and keep trying with others if you don't succeed first time.
8: Research your prospect list
If your product is either high value or targeting a very specific audience, developing a quality target list that's based on in-depth knowledge and research could be a great investment.
Be more efficient in your sales and marketing efforts by directly targeting key contacts on your list on Linkedin and following them on Twitter so they receive your updates. Starting meaningful conversations with people you already know are the right fit for your offerings is a much better way to generate leads and push them through the sales funnel than only engaging in broad stroke strategies.
CANDDi tracks every stage of your targeted conversations and sales process with leads using individual profiling over multiple sessions and devices.
9: Let word of mouth work its magic
Your current customers will have an opinion on their experience with you and your product or service, and trust us, they'll share it, good or bad!
Make sure your customers have something positive to shout about. Negative feedback and reviews travel fast, especially with the ripple effect of online reviews and social media.
You want your customers to sound off about how great you are to their friends and circles of online contacts, so invest time and effort into going that extra mile for them.
For example, you could send every customer a little gift in the post with a 'welcome to [your company]' note. People will get the feel good factor about your brand, and will definitely share the experience with others, who'll then want the same top customer treatment!
10: PR pays you back
Bill Gates famously said if he had one dollar left he'd spend it on PR. And so should you.
A single piece of the right PR can make a big difference to lead generation, so spend time nurturing relationships with the publications you want to get featured in. This may take time, and journalists might want to follow the development of your product or brand before they run a big feature.
Doing cool stuff is a really great way to feed your PR machine. Sponsor or run a charity event that's filled with quirky stunts to raise money, get out on the streets and hire a flashmob to sing your brand strapline, anything a little bit out there will get people talking.
Now, go start generating leads!