Does your social media make you look bad?
Here we look at some social media mistakes that could end up losing you sales. Some are easily avoided, others take time and effort to build on to avoid. By sticking to all of them, you will have a much better experience with social media, as will clients and prospects.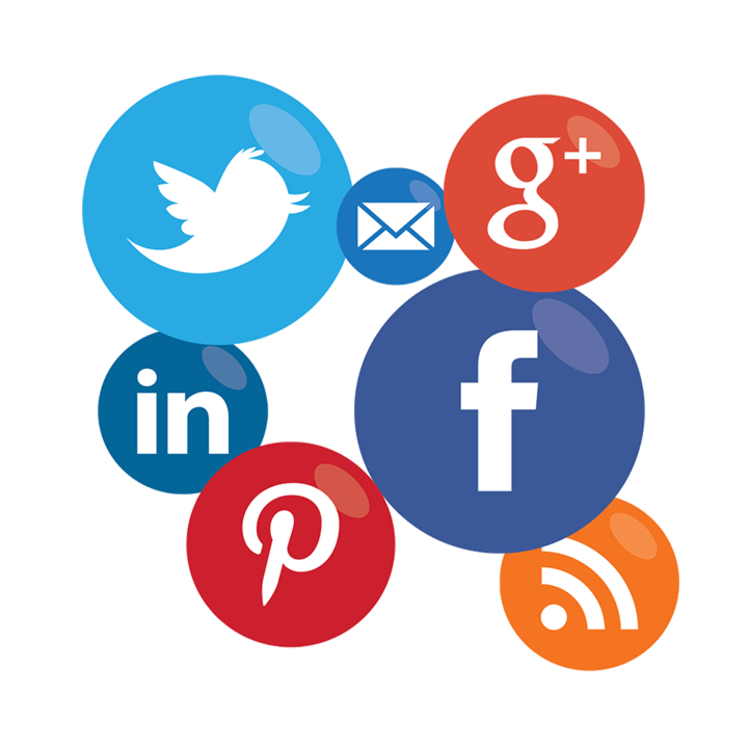 Social media has become a necessity for any company's digital marketing, however the world of company social media is still quite young. It's imperative for official social media accounts to appear as professional but there is a lot of conflicting advice on how to create a social "brand" that will get the right kind of attention.
Do you have a strategy?
Too many companies jump into social media with no plan or even any idea of what they are doing. They grab an employee who seems to understand "the Twitter" and "Twittering" and tell them to get cracking on social media marketing.
Social media is like any other marketing or publicity attempt, except that what happens on the internet is permanent. If you make mistakes in your social media marketing, they can come back to haunt you. Whilst that does not necessarily mean they will, the bigger the blunder, the more likely you will have to spend a lot of resource to overcome it.
Take some time to figure out where you should be directing your social media strategy, who is best equipped to manage your accounts (a team of several people is often best), and what kind of content your social media accounts will offer. When you have a solid plan to hand, then you can start playing around to see what actually works the best, whilst keeping your goals in mind.
How to measure?
There's a lot to social media that feels as if it gets lost in translation. There's a heightened sense of obligation to be present than truly understanding what to achieve. How do we know it's performing if we don't know what to measure?
The first part to measuring is making sure you've got some pre-determined ideas or goals to leveraging social media. It's also a fantastic compliment to other types of digital marketing you might do, from paid ads to SEO to email marketing.
You'll want to use social media as part of a unified digital plan, understand what your goals are and how social plays into that. Do you want to generate more leads? Increase conversions? Improve engagement?
Using web analytics is then a way to quantify what's performing for you. Understand your key referrers i.e. Twitter, LinkedIn.
Are you sharing too much personal Information? Many of the articles you read about company social media stresses the importance of making your social media accounts personable and accessible to your followers, which is good advice on the whole. Accounts with a personal touch are more fun to follow and often more interesting than a generic corporate account.
However, a lot of people new to social media get too personal with their updates. It is important to maintain a professional image when interacting with customers and followers on social media. If you would not say it to your boss (or your shareholders, or your co-workers), then you probably shouldn't be sharing it online as part of your company's official social media presence.
Are you ignoring your followers? Do you have conversations with your followers? Do you reply when they comment on your Facebook page or reply to you on Twitter? If you don't, then you are missing out on a golden opportunity to build goodwill.
The best business accounts will engage with their followers. They create a community built around their social channels, engaging with it on a regular basis.
Yes, it takes more time to have a two-way exchange online, but it also garners greater rewards. Take the time to reply to your followers and let them know you are listening. Building brand-evangelism is much more achievable through regular, public interaction online.
Are you ignoring negative comments?
Directly related to the above, it is important that you do not ignore all negative comments directed at you or your company on social media sites. In many cases, people comment or tweet negative things hoping to get a response, because they are fed up with dealing with regular customer service. By ignoring them, you are validating what they are already feeling i.e. that your company does not care about their business.
Look at every negative comment as a chance to win over a customer (within reason). If someone tweets about a negative experience, ask them if there is some way you can help them or fix their problem. Sometimes just a reply can be enough to turn a negative experience into a positive one.
Are you doing too much self-promotion?
You probably use social media to get new business and interact with current customers. So most company social media accounts have a fair percentage of self-promotion. That is totally fine, and is expected. After all, they are likely already followers of your products or services if they are seeing you online. People are used to corporate and professional accounts posting promotional content.
The problem comes in when all you ever do is post self-promotional updates. It is the equivalent of email spam and adds little to no value for your followers. It's easy to alienate your following to the point of indifference (to the point of unfollowing) - every sales person's nightmare.
Think about the different kinds of content your customers are likely to be interested in. Then post about those topics, with useful links to sites, services or content related to your industry sphere. This kind of content adds value to your followers, and may result in getting followers that are not necessarily customers or fans of your company. Then, when you do sometimes post your own promotional items, they are better received and more likely to get a response.
Should we be buying Social Media followers?
While this blackhat technique is frequently frowned upon, the sad truth is that it can actually work if you want to accumulate a large amount of followers in a short period of time. More followers makes you look more popular right? However, is purchasing more followers really worth it in the end?
What are the Pros and Cons of Purchasing Social Media Followers?
If you have been on the fence about buying social media followers, here are the pros and cons of embarking on this "dark" journey.
The Pros:
- Purchasing followers is a lot easier and cheaper than building a following
- A larger following will make others want to jump onto the bandwagon - it snowballs
- A large social media following gives the impression that you are important. But don't go overboard (too many could look rather unrealistic)
- Even though these are false accounts, the amount of followers you have are real
The Cons:
- Social media channels like Facebook and Twitter have been cracking down on this practice
- Actual reviews can be more important than the amount of followers you have.
- False followers do not engage with your content
- Buying followers harms your credibility
- False followers will not purchase your product or service
- This "Blackhat" territory is a breeding ground for scammers, hackers and cyber criminals be super careful with passwords and do not hand them over!
What are the better ways to get more social media followers?
If you really want to gain more social media followers and avoid the potential damage that goes with purchasing followers, then simply follow these tried and trusted techniques.
To start with, practice general strategies such as:
- Including follow links and widgets on your blog or website
- Adding your social profile to your email signature
- Sharing a link to your profile via your other social networks and via your emails
- 100% completing your profile
Then take a look at these other organic ways to attract new social media followers:
- Hosting giveaways (GAWs) or contests
- "Having your own voice" to prove that you are an actual person. Style!
- Re-sharing or liking other's content
- Share original and relevant content
- Find social media followers in your industry or niche, follow them and they may follow back
- Guest blogging on industry websites / blogs
- Be active! For example, you should share 1 to 2 posts per day on Facebook
- Respond to and interact with your audience. I hate being ignored!
Gaining followers and running effectively on social media will not happen overnight. It takes time and hard work, however it really is worth it if you want to protect and build your online reputation.
Ensure you implement a sound strategy, focusing on the channels that are relevant to your market and set yourself some clearly defined goals. A lot of social media feels more like a necessity than a measurable, performing metric. Dedicate some time to understand what you want to achieve from social and base a plan around it.
I hope this has given you a few new ideas!