8 ways to make your email marketing a success
With so many resources, ideas and variables out there on improving how you email market, it's easy to forget the simple stuff. Here we've put together 8 simple steps that will ensure you get yourself on the right track and achieve the goals you've set out for your email campaigns.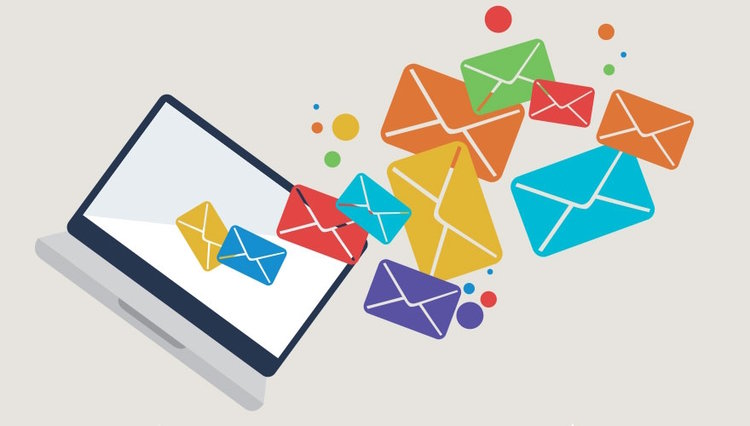 Over the last 10 years the use of email for marketing is a subject that has been written about extensively. A simple Google search for "email marketing advice" will find over 13,000,000 results all claiming to be the definitive source of knowledge on the subject.
In reality email marketing is a mixture of art and science and dependent on your viewpoint you can attribute the relative percentages as you see fit.

Step 1: The basics
To start there are no hard and fast rules. What works for one campaign, brand, subject matter might not work for another and a flash email HTML might also not work any better than a plain text email.
As previously discussed the frequency and appropriateness of the content you write is as likely to influence your reporting metrics as is having the best coded email in the world! For the novice email marketer is the time spent tinkering with the look or tweaking the wording in your email going to reap an uplift in response rate. If not, stop tinkering - you're wasting your time!
Plain text emails can work, when focused on great copy, clear calls to action and the right audience they can reap excellent returns.
The current trend is for a hybrid between a simple text based email with some simple design styling. This a notable shift away from in your face picture based, feature rich, discount filled spammy messages of old. What you might call a more sophisticated form of email marketing.

Step 2: Choosing a platform
So you've chosen to do email marketing. Next you have to choose a system. If you're intending on using outlook stop. There are plenty of reasons why you shouldn't use you day to day emails to bulk send but the short version is you're likely to harm your sender reputation meaning all emails will go into spam folders.
Choose a platform that is suited to the type of data you will be sending to.
If sending to a subscription based or customer list 95% of the email broadcast platform market will be open to you. The choice should be centred around which provide the best features, is easy to use and at the best cost.
When sending to purchased data a lot of platforms will prohibit the use of purchased lists. Ensure you platform is compatible with the type of data you are sending to. Not all email marketing platforms are the same, perform the same or cost the same - ask your CANDDi Consultant for more advice.

Step 3: When to Send
Any time or any day can both be a good and a bad time to send.
As a general rule of thumb B2B campaigns tend to be most responsive Monday - Friday during normal working hours. Research would suggest most soft bounces (95% being out of office replies) are send on a Wednesday.
Friday afternoons have a lower open and click rate (recipients possibly getting ready for the weekend) and Mondays tend to have the highest total email volume. This would therefore suggest Tuesday and Thursday as optimum days.
When sending a B2B campaign studies show that Friday (post 5pm) and Sunday afternoons are 'email checking times'. Although this will depend on content as Friday evenings are weekend planning times and Sunday afternoons are week planning times.
Take all of the above with a pinch of salt. Consider seasonal fluctuations (e.g. the Christmas break as a family time). Consider a follow up broadcast making only minor changes - this can double your overall campaign stats.
When sending to numbers above 2-3000 records ensure you can set your system up to (or that it automatically) 'Throttles' the send. This sends the total volume over a period of time to ensure the campaign delivers as well as it can and also allows you to abort the campaign should something go wrong.

Step 4: Friendly From
Often overlooked but second in influencing your open rate only to subject line. The friendly from is how the email will appear in your recipient's inbox.
Avoid 'bob@CompanyABC.com', would you open an email from a domain you don't recognise? Consider 'Bob Hinkley' which looks like it's from a known company or 'Bob from Company ABC' which is more honest about it being a marketing email… it might just provoke curiosity.

Step 5: Subject Line
When an email lands in an inbox you have two factors within your immediate control that can influence the open or delete. The first is the Friendly From, discussed above. Second is the subject line.
Whilst important in getting your email opened if misleading can lead to high unsubscribe rates and even breaches of Direct Marketing Legislation.
The subject line should entice the open but be reflective of the content. It should avoid 'spammy' words such as free, save, CAPITALS, emoji etc. These have a double negative, they're viewed by ESP's as spammy and may not even get through and also the recipient may be put off by yet another junk email.
Consider subject line split testing. Create 2 subject lines for the same campaign and run both to 10% of your data (5% each) over a period of 2 hours. The winner should then be sent to the remaining 90% (most systems will allow you to do this automatically).
Recent trends have seen an uplift when using 'unusual' numbers in emails… 6 or 23 instead of 5 and 25 e.g. "6 good reasons" rather than "Top 10 tips".
Don't make it too long or too short, If it wouldn't fit without an "…" in an inbox, it's too long.

Step 6: Content
This is the 'meat' of your email. Be informative about your subject matter but always driving towards a desired outcome.
Think, is this email worth reading? You've done the hard work by getting the email opened now it needs to be worth it. If the email isn't worthy you shouldn't send it. By sending sub par content it devalues past and future campaigns and can cause reputational damage.
The content should be of appropriate length and not invade on the reader's day. Drive the reader towards a 'Call to action' or desired outcome - otherwise why are you sending it? The tone should match your brand. Are you informative? Are you their friendly expert? Or Are you cheeky and humourful?
P.s. Think about a p.s. This is a final thought on the email and draws the eye. It's your last chance to make an impression.

Step 7: Calls to action
Your opportunity to get the recipient to do what you want!
Be the action to enquire, land on your site, purchase, request information, make a download it should be clear and easy. The ideal would be to make this process as frictionless as possible for the recipient. They should be left in no doubt what the next step is.
Logistically if a HTML email in designing your email you should include multiple opportunities for this to happen including both buttons and links within the body of the email.
The very best campaigns will incentivise the action. This does not necessarily have to be through money off or traditional incentives. Be creative, could you offer access to resources? If offering content the content you offer should be valuable enough for the reader to part with something to read - even if they are only parting with their contact details.

Step 8: Follow Up
You've hit send, you've got opens and clicks… what now? Email marketing should not be the end of the process, it's just the start. Telemarketing follow up to bulk emails see a significant uplift in conversion when compared to isolated telemarketing or isolated email marketing.
The intelligent marketer includes tracking within the email links, UTM tracking and/or CANDDi code will give you a full picture of not only where your traffic is coming from but also the recipient's activity post click.
Deciding if you will follow up to all of the data or a targeted segment (perhaps openers and clickers) should be done as soon as practicable post send. Approximately 75% of opens and clicks will occur within 2 hours of hitting send with the remaining bulk within 24 hours. Ensure you follow up resource is in place and ready to go as you hit send.
As alluded to earlier there is value in a simple resend. This can almost double your campaign statistics with a new send time, subject line or getting through to someone on a different day.

Summary:
Email marketing is not dead. It is a mixture of a science and an art but the above are things you can do to make your chances of success higher.
If you are to focus on one element I would recommend ensuring consistency of message throughout what you do. The subject line should link with the body, which in turn should be in line with your call to action. This leads to your landing page which again should show the same message. Have a plan and think "would I be happy to receive this email?"