Top Tips for Sourcing B2B Data
Whether you're yet to dip your toe into purchasing data, or you're seasoned in acquiring your prospect lists. We've called upon Gareth Perry, Sales Director of our preferred partner at Databroker to give his top tips on sourcing quality B2B data.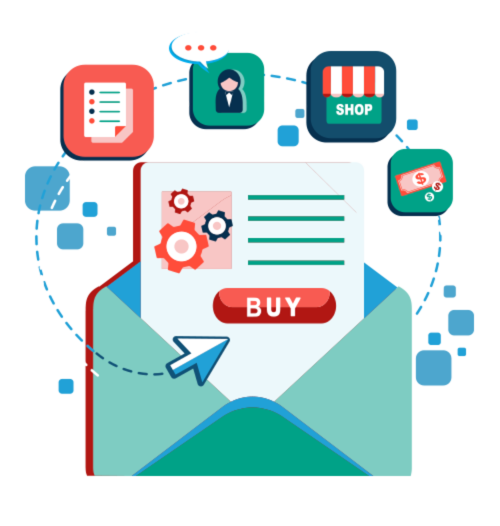 Top tips for sourcing B2B Data
Just like every other industry, data has its good quality providers, average run-of-the-mill ones and a small portion of cowboys. It's very difficult to tell the difference – you probably source data lists a couple of times a year, how are you meant to figure out who's who? They'll all have nice shiny websites, they'll all have great special offers and from the outside looking in appear credible. It is without doubt a minefield, you run a search for "list of manufacturing companies" and Google (other search engines are available) returns 100,000s of results. Best of luck!
Hopefully my eight point guide to sourcing B2B data will help guide you through the potentially murky waters…
1. Due diligence and research
Good quality suppliers will be registered members of the Direct Marketing Association, who are as close to the marketing industry regulators as it gets. Additionally they will be correctly registered with the Information Commissioner's Office and operating under the best practice guidelines. Don't just read the testimonials and ogle over the logos on their website – ask to speak to clients who can give you real testimonials.
2. Know what you want
You need to be clear about your criteria, so that suppliers can surprise you in the final data set with selections which you didn't want. Use the below as a checklist for every B2B data brief you request…
Geography – includes postcode area/district/sector, cities, regions, radius counts, countries, non-standard selections like Inside M25 or M62 Corridor

Industry – SIC codes, directory codes, sectors like FMCG or White Collar

Contacts – selecting by job title, job function, seniority, department, one contact or multiple contacts per company

Site Type – head offices, single sites or branches

Contact channel – postal, clean telephone numbers and/or email (personal or generic emails)

Size of company – usually employees or turnover, but also number of PCs, number of sites etc

Dedupe file – do you have existing data you need to exclude? Always do this under a Non-Disclosure Agreement
Also make sure you request relevant data breakdowns and a data sample too.
3. The detail
When you receive a quote, you should be expecting confirmation of your brief with any other selections which were suggested or added. Take time to study the volumes available and avoid plumping straight for a special offer if you buy today – the devil is in the detail!
4. Data breakdowns and samples
Every supplier should provide a detailed breakdown of the industries included in the count, so you can select everything that's relevant. Also, if you did get a sample, be sure to check to see that the right sort of companies are in there. Beware, some samples are deliberately doctored, but this is usually quite easy to spot – if it looks too good to be true – guess what Sherlock!
5. Data Pound Shop
Data should not be cheap – you need a large call centre, a good number of staff and serious infrastructure to build and maintain a large data file, so if you're offered data at 2p per record – imagine that to be the same as buying a Rolex in a pub for £20. Good brokers can negotiate discounts on larger orders, but one-day time-limited special offers of buy now to save 80% should be treated cautiously.
6. Type of licence
Data from trustworthy suppliers will not be purchased outright, normally it will come on one of three license types, single use, 12 month use or eternal use. Make sure you're aware of which license suits and check any Ts&Cs regarding the usage limits.
7. Fishing out the cowboys
There's no perfect formula here, but here are a few we've seen over the years. Research the company…. none of the following are ideal, being based in Panama, run from a flat, in trouble with the ICO, dissolved status, insolvent, formed yesterday, online checkouts and .org websites.
8. Testing is the route to success
Good Account Managers understand the lifetime value of a client and therefore don't push a big sale straight away. They should want to work with you moving forwards and advise testing various data sets to understand ROI of the different files before rolling out larger orders.
Databases sourced through high quality providers get strong results in marketing campaigns. Poor quality, cheap and nasty data damages brands and doesn't make you money. Follow the above and you're well on the way.




Databroker is an independent list broker service founded in 2009 to supply an increasing demand for impartial advice on locating the best data for direct marketing.
Supplying guaranteed business and consumer data lists with expert advice. In their own words "With over 25 years experience our data & direct marketing knowledge will gain you more customers."
If you'd like to get in touch with Databroker, please ask your CANDDi Consultant for an introduction.