There are four main ways in which businesses opt to market online. In terms of generating traffic however, it typically comes down to two key options. PPC or Email? Here we take a look at the pro's and con's for both and what the best way forward might be.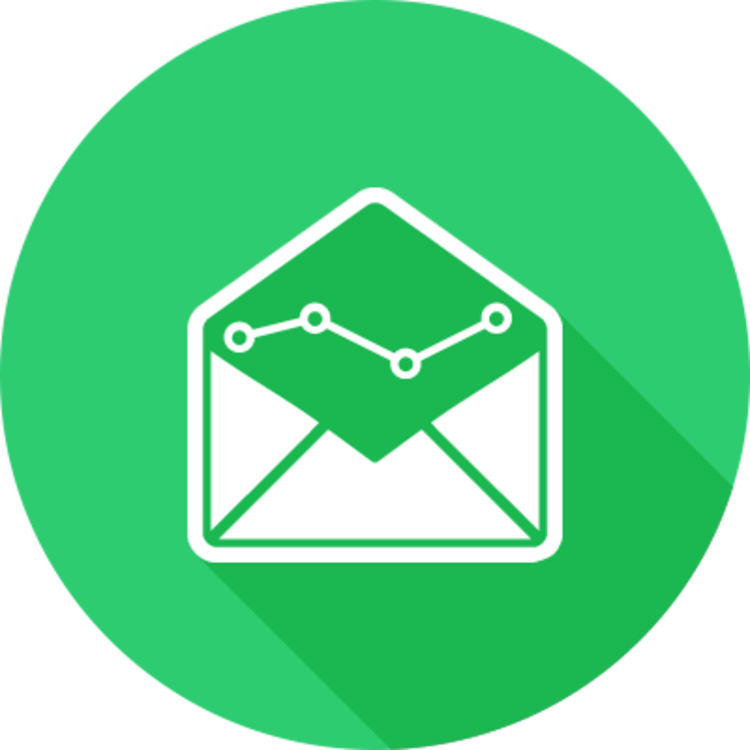 When it comes to marketing to drive traffic, we usually want a marketing plan that will generate the most number of qualified leads with the least amount of money and/or time spent.
• When you do any kind of marketing, it can be a bit overwhelming to try to figure out where to put your limited budget and time.
• In terms of driving traffic, companies typically consider marketing their website with one or a combination of the following: Pay Per Click (PPC) – Paid ads on the search engines e.g. Google Ads or Bing etc to get to your site to the top for various search terms
• Email – Using an email platforms like www.forfront.com or Mailchimp to market to subscribers or purchased data lists
• Search engine optimisation (SEO) – Setting up your website to be easily found on the search engines like Google or Bing
• Social media – Using Facebook, LinkedIn or Twitter to engage with potential customers
Of these, is there a "best" or most cost effective way that will generate the most business? It all depends on what you need. If there was unlimited time and unlimited budget you'd probably do all four and lots of it, but you'd also want to be able to work out which offers the best R.O.I. Therefore also being able to track all visitors coming onto your website is of great value (another story altogether). If you have limited time and budget, like most businesses and a lot of our clients, it will typically boil down to two choices Email Marketing vs PPC. I believe there is only one winner from the list above but let's go through the general Pro's and Con's of each and you can make up your own mind.
Pay Per Click (PPC) Pros of PPC Pay Per Click has the distinct advantage that you can be found nearly instantly for a lot of competitive search terms, if you can afford the price for the terms that is. Google has now limited their ads by only showing four top banner ads, and three at the bottom, so you have fewer ads tempting the searcher.
Cons of PPC The biggest con is that it can cost a significant amount of money that get out of control if not properly monitored. Also if you turn off your PPC campaign, you instantly have nothing to show for it, it just disappears. This is why SEO is good as it that will continue to generate leads, even if you stop. With Google's recent changes you're probably going to face higher costs than in the past due to fewer advertisers, which means more competition for those few spots.
Email Marketing Pros of Email Email is by far the most cost-effective marketing tool there is (in my opinion). The average return on investment for each Pound spent on email is about £44. In addition to this, people who have opted into your email list have given you their permission to send you their marketing materials. This of course comes with the responsibility to deliver valuable content and information, not just spam them with sales hype. On top of your organic email address list, purchasing targeted data to email to offers a huge opportunity to drive traffic and focus on conversions. Since you target exactly who you want to engage with (down to their name & job title), it is almost the opposite of PPC (which is completely out of your control). You could be spending anywhere from £1 - £12 per click for your favourite unheard of SEO agency to come on and tell you your website needs their services. Cons of Email
It can be hard to get people to opt in, or to organically grow your list. People don't always want yet another email newsletter in their inbox, so you have to provide some good value for them to choose to engage with you. Building your email list takes time, patience, and you're going to lose 30% per year just to attrition (opt outs, email addresses going stale etc.). So just to stay even, you have to keep adding to your list at all times. Another main concern is actually getting it read by the recipient! It can take a lot of time and effort tampering, reviewing analytics and building campaigns that get the desired number of opens and clicks you're looking for. In and amongst all of this, there's no guarantee you're getting them to the site with emphasis needing to be put on providing a compelling call to action. With the increasing need to provide a personalised touch to all of our communications, and when every man and his dog has an overflowing inbox you can already see the headache we have trying to perfect our email marketing efforts!
Conclusion… There is no perfect tool. Online marketing takes work, time and money. My advice is to pick one system, Email Marketing being the winner in my mind, work it for six months minimum, and then add another one. If you try to do all of them at once, you'll dilute your efforts and do none of them well. A good idea can be to purchase of data for maybe 12 campaigns over 12 months and topping up on your organic data by purchasing new data regularly. When costs are compared per "hit", data can be purchased at 20-30p per contact which is substantially lower than the equivalent PPC costs. Also, return visitors can use the email they receive months ago to find you if they kept it to one side, whereas you could be paying for PPC over and over again for the same person. Again, why would you want them to use your limited marketing budget when they already know your website. However, you can leverage one tool to create the content for another so you minimise effort. For instance, using PPC to drive engagement and subscriber levels, a blog post can then be search engine optimized, posted on social and put in your next email campaign. One piece of content feeds three systems. That's a very efficient way to do it!