Startup Baby Diaries - Part 3
When Tim asked if I wanted to go the Thinking Digital Conference the other week I was like "Yes, that'd be awesome!" as I'm on maternity leave it wouldn't be like I'm missing a day of work, my 5 year old would be in school, and my 8 week old….crap….how would I go to a business conference with an 8 week old? What if she cries during a talk? Will they have baby changing facilities? How am I going to manoeuvre the pushchair around loads of people? I guess I could have just told Tim it's probably a bad idea...but that'd be boring, right?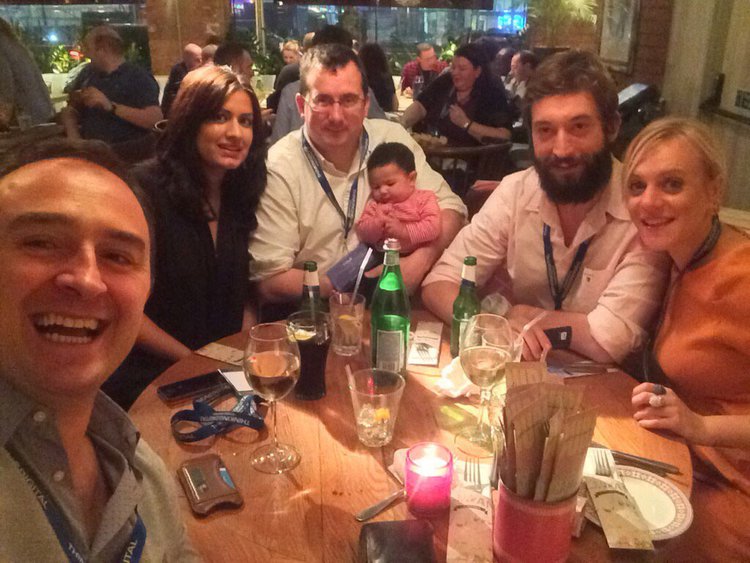 Going to Events with the Baby
SO, as the pushchair would be cumbersome I decided to take the baby carrier-wrap-sling-thingy-thing which meant she was strapped to me instead…this was great as she settles instantly as soon as she gets in (I swear they must lace them with some kind of sedative), I can breastfeed her discreetly (whilst she's still in it!), and my hands are free! I took a rucksack instead of a normal baby changing bag (way easier to carry around and don't kill your shoulders), and I hoped for the best!!!! It goes without saying, there's only so much preparation you can do with a baby, and you end up doing a looooot of improvising!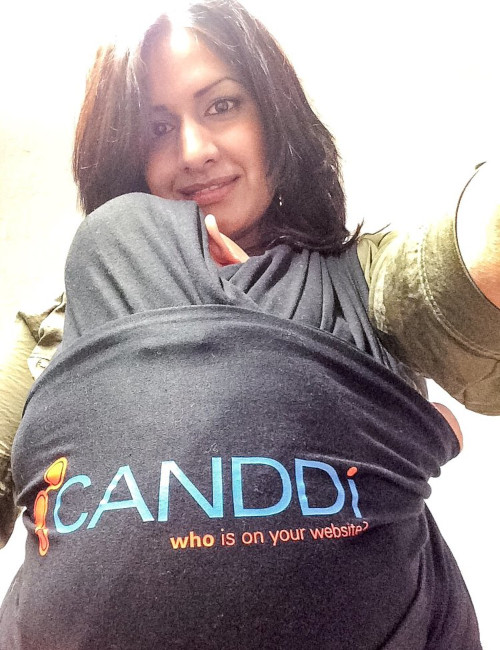 Tim was on the Northern Tech Powerhouse panel at the conference, so we were invited to the VIP dinner the night before at Revolución de Cuba. Tim and Tom Cheesewright (Founder of Book of the Future) stepped in to do baby holding duties (although I'm sure they were enjoying the attention they were getting because of her!), so I was able to eat which was great!
The conference was at HOME (Yay for the baby changing facilities!) and a few tactical feeds and nappy changes meant she stayed chilled out and didn't cause any upheaval. There were a lot of double takes when people realised I had a baby strapped to me, and she was welcomed by everyone.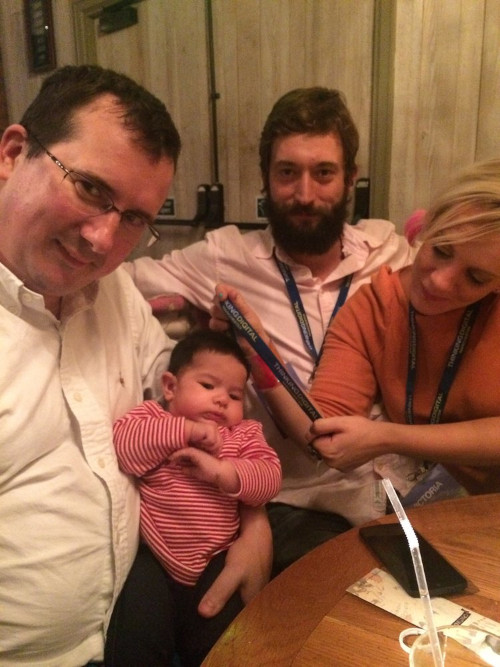 ️So when Tim asked if I wanted to go to the Digital Marketing show in London on the 18th and 19th November I was like "Yes! That'd be awesome!"…
Here's are my tips on taking a baby to an event!
Take a baby carrier instead of a pushchair, personally I find these SO useful - they don't get in the way and babies love them. Rather than taking a over the shoulder baby bag, take a rucksack. If you're going with colleagues, ask for help! Just make sure you pass them a muslin cloth along with the baby! Sit near the exit - if your baby cries or does a perfectly timed poo you can make a swift exit without disturbing anyone. Be prepared to be social! Your baby will be a people magnet, they're a great conversation starter.
Have you ever taken your children to business events? I'd love to hear how you got on and if you have any advice to share…
Saadia :)