Marketing Automation: Less 'Nurtured', More 'Smothered'
Marketing Automation can occasionally be a little too much like factory automation. Prospects get popped onto a conveyor belt and poked and prodded by robots as they make their way towards a potential purchase.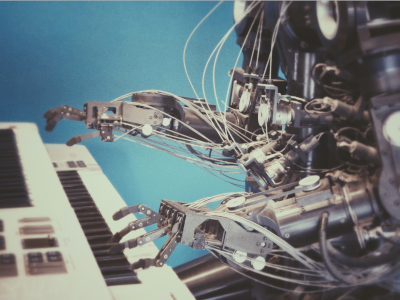 Prospects aren't uniform like the products travelling down the conveyor belt. They are infinitely nuanced in terms of their profile, behaviour and where they are at in the buying cycle. Failing to treat Prospects as such is a recipe for disaster: some will be simply irritated by the flood of increasingly irrelevant emails if they are not about to purchase. Even the best prospects might not feel treated as such - more 'smothered' than 'nurtured'.
Taking account of the infinite variations between prospects is hard. First of all you need the ability to identify them. This hasn't been the role of a Marketing Automation platform historically: they are there to provide the communications tools and the workflow. The limited integrated analytics are more about seeing who responded to what and how many times. They are not equipped to capture the context around these actions.
Secondly you need the ability to turn this data into useful, actionable information. This needs to be more than just simple pre-defined segments: "If they are A or do B, send them X." Because what happens if a wholly new segment that you hadn't considered appears? Pre-defined segments don't deal with the infinite nuances and unpredictability of Prospects.
Finally you need the ability to respond appropriately to the information and understanding you have gained. Marketing Automation platforms have typically been built with a single mode of intervention (email/message and landing page). Even if they had more, programming multiple workflows for the infinite variety of Prospects out there would be too much for the human element of the process - difficult, costly, and time-consuming.
Used alongside either a Marketing Automation platform, or the standard marketing technology stack (email, CMS, CRM, and increasingly social campaign tools), CANDDi has the potential to address many of these gaps. Some of the answer remains a work in progress, but already today our customers are beginning to understand Prospects much better and intervene in much more tailored, personalised ways.
CANDDi is improving the experience for the Prospect, and most importantly, increasing the chance of conversion for our customers.